Desk Sharing and Booking
Flexible work programs have been a hot topic for quite a few years now. Companies currently offer their employees flexible work arrangements, with these attractive programs offering employees a greater scope for work-life balance and employers a number of cost-saving opportunities.
Workspace booking to help manage the return to the office after COVID-19 and maintain safety and flexibility for employees is another topic many companies face today.
One such flexible work program that offers employees greater freedom in their day-to-day working environment is the concept known as 'desk sharing'.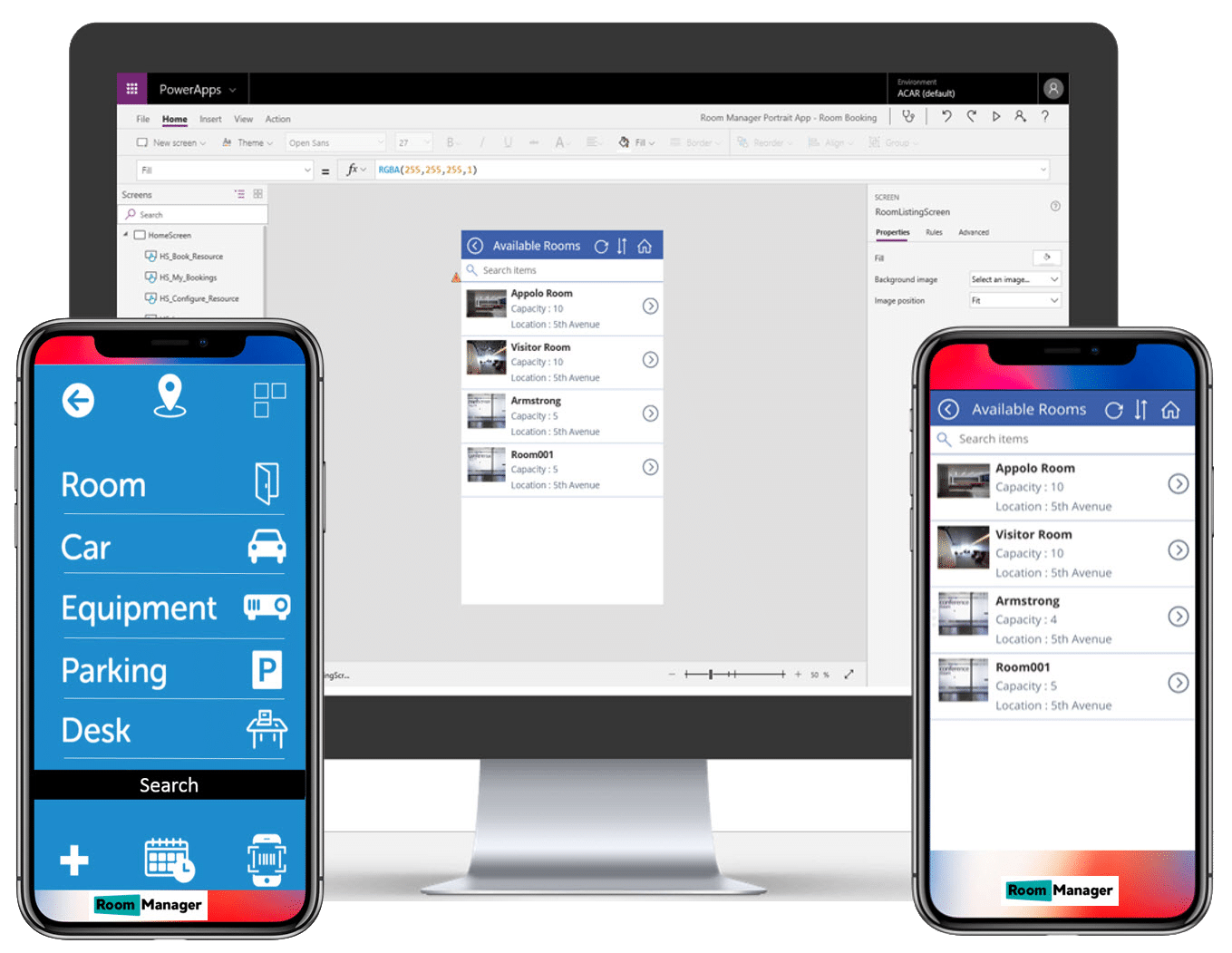 PowerApps: Easy Business Apps for Mobile Devices
With PowerApps Mobile Apps, all of the PowerApps you create run through the PowerApp App. It takes care of the differences between the operating systems and just allows you to run your apps. It is essentially a container that makes mobile apps much easier to use across mobile platforms.
There is also a web version of PowerApps. It's the same concept but runs through any modern web browser instead of a mobile app.
All shared PowerApps solutions in your company, like Room Finder, Conference Room Displays and Room Booking, Car Booking, Equipment Booking, etc. are available for the end-user in your company to connect and use through their mobile devices and tablets. All they have to do is download Microsoft PowerApps from iTunes or Google Play. Once the PowerApps is installed, the user can connect to the available Room Manager PowerApps made available by your admin.